Regional Reading & Science Fair
Brooke McKissack participated in the Regional Reading Fair and won 1st place in Division E (4th & 5th grade). Way to go Brooke!!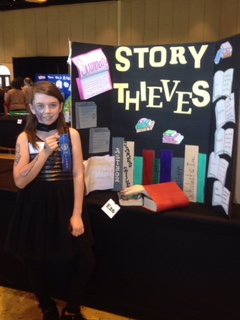 **************************
The following 5th grade students participated in the Regional Science Fair in Biloxi, MS on February 24, 2017:
Joshua Aikman; Carline Batson; Mary Grace Batson; Micah Morris; Kaylie Marrisette; Josh Reaux; Ava Sellers; Conner Tice; and Mackenna Velazquez.
Three of these students placed: Joshua Aikman-1st place Inorganic Chemistry; Josh Reaux-5th place Environmental Science; and Mackenna Velzquez-6th place Behavioral Science.
Way to go!!